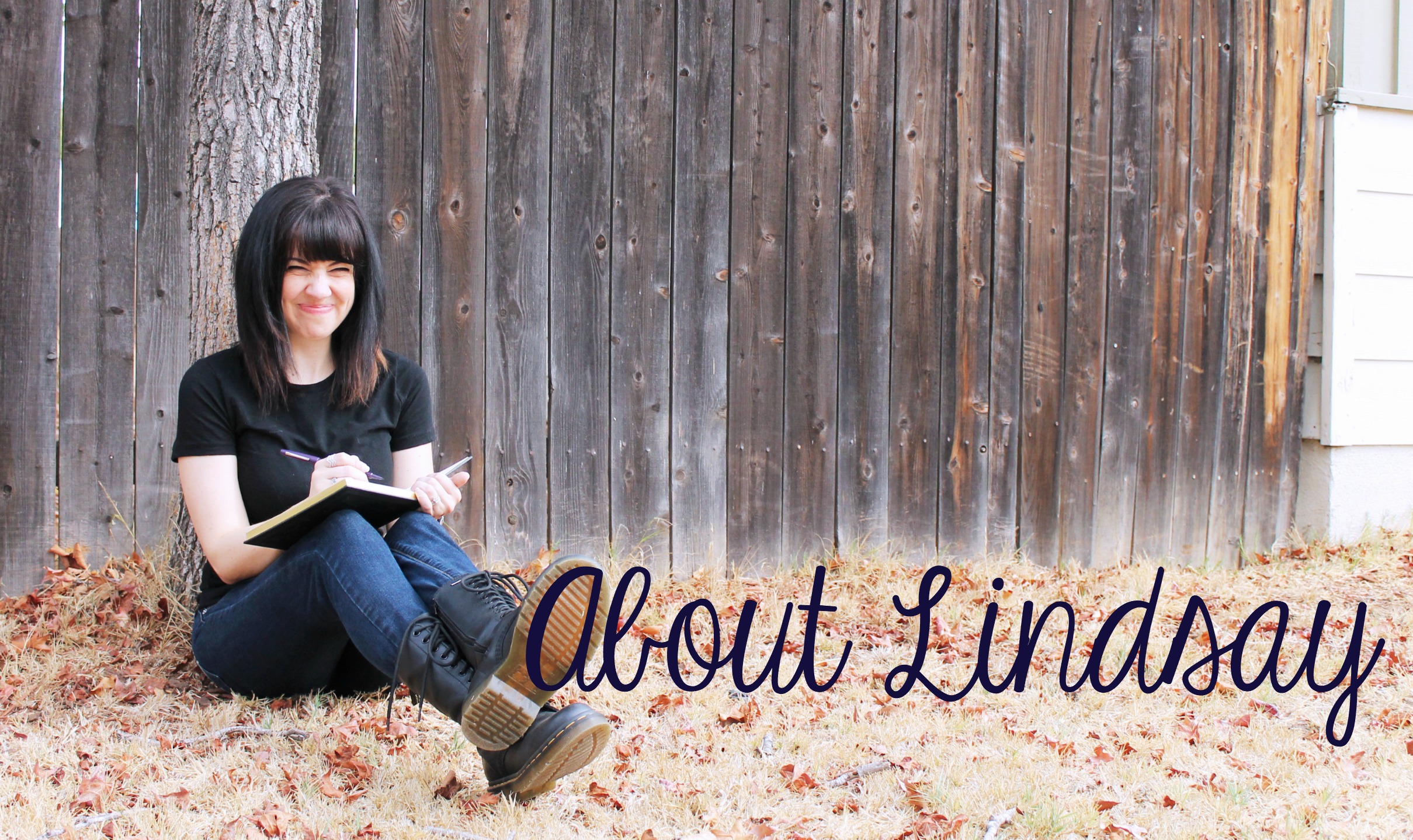 The Official Bio:
Lindsay A. Franklin is an award-winning author, award-winning freelance editor, and homeschooling mom of three. She would wear pajama pants all the time if it were socially acceptable. She spends a lot of time in made-up worlds, and she's passionate about sparking imagination through stories of infinite possibility. Her debut fantasy novel, The Story Peddler, releases in 2018. When she's not exploring the fantastical, she's exploring the Bible and encouraging young women through her devotional books (click here for more information on Adored).
Lindsay lives in her native San Diego with her husband (master of the dad joke), their awesomely nerdy kids, two thunder pillows (a.k.a. cats), and a stuffed wombat with his own Instagram following (@therealwombatman). You can find Lindsay on social media, too, if Wombatman hasn't hijacked all her accounts. She's @LinzyAFranklin on Instagram and Twitter, and she Facebooks at www.facebook.com/LindsayAFranklin.
Where to Find Lindsay:
Visit the contact page to send Lindsay a message. She's also reachable through her various social media outlets. Just click on the adorable buttons in the upper right corner to find Lindsay on Facebook, Twitter, and G+. You can also find her on Instagram and Pinterest. She pokes around Goodreads sometimes, too. Only find her on Snapchat if you want to see what she looks like with cat ears and giant eyes.
For information about hiring Lindsay as your editor, see her editing services page. Lindsay is also a conference teacher and speaker, covering topics ranging from speculative fiction to devotional writing and time management. If you're interested in booking Lindsay as a speaker for your event, send her a message through the contact page and request her teaching proposal.
Technically, you can also find Lindsay at her house. But don't do that, creeper.
Fun Facts from Lindsay:
The first novel I wrote was about unicorns, dance camp, and an evil sorceress. I was eleven.
I was a vegetarian from birth to twenty-three years old. I've eaten a total of two bites of hamburger and zero pieces of bacon in my life. It's very un-American of me. But I still love food!
I have a terrible sweet tooth.
I love hot beverages, and I'm an equal opportunity tea and coffee drinker.
I'm still talking about food.
I love food.
Wombats and okapis are two of my favorite animals. We have them at our local zoo.
I'm a Myers-Briggs Type Indicator (MBTI) nerd. I'm an INTJ who was raised by a pack of feelers. I have a strange habit of collecting NFs as besties. What's your type?
I'm a theology nerd and a history buff. I watch a lot of documentaries.
One of my nicknames is Flimsy Lindsay. It's because I have hypermobility-type Ehlers-Danlos Syndrome, which is a rare genetic condition that causes my body to produce faulty collagen. My ligaments are loose and my joints dislocate easily. Flimsy Lindsay!
I'm a cat person. My fur-babies are named Willow and Waffles and they're littermates.
Sometimes I like to play dress-up. There may be pictures of me floating around the internet cosplaying Rey, outfitted in steampunk attire, and dressed as a goth mermaid. Um…why are you looking at me like that??
I could live off potatoes for the rest of my life.
I'm talking about food again.
I'm going to go eat a cookie.